BaseBurn Workout Playing Cards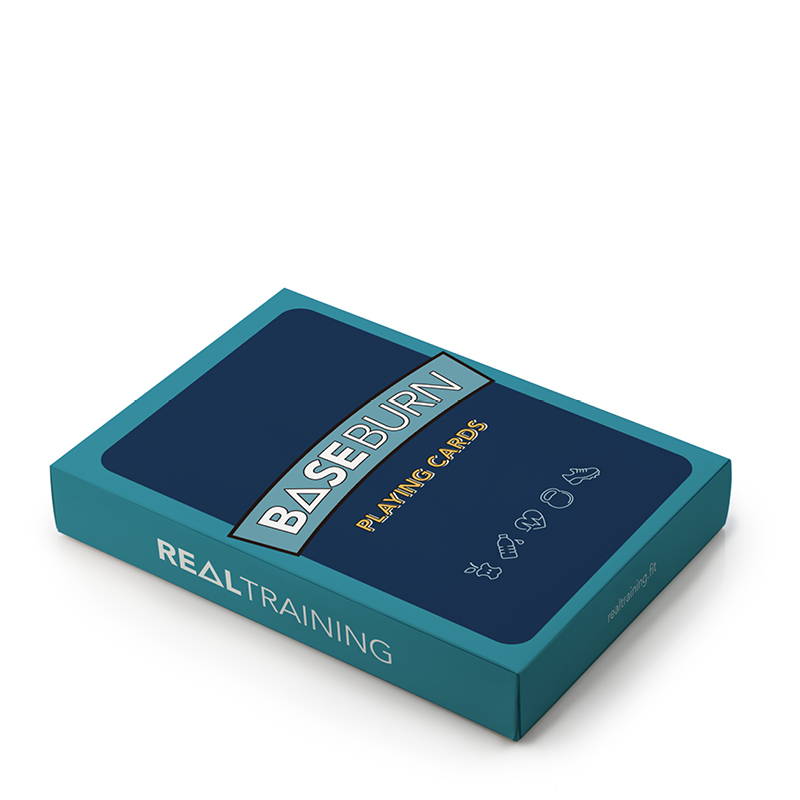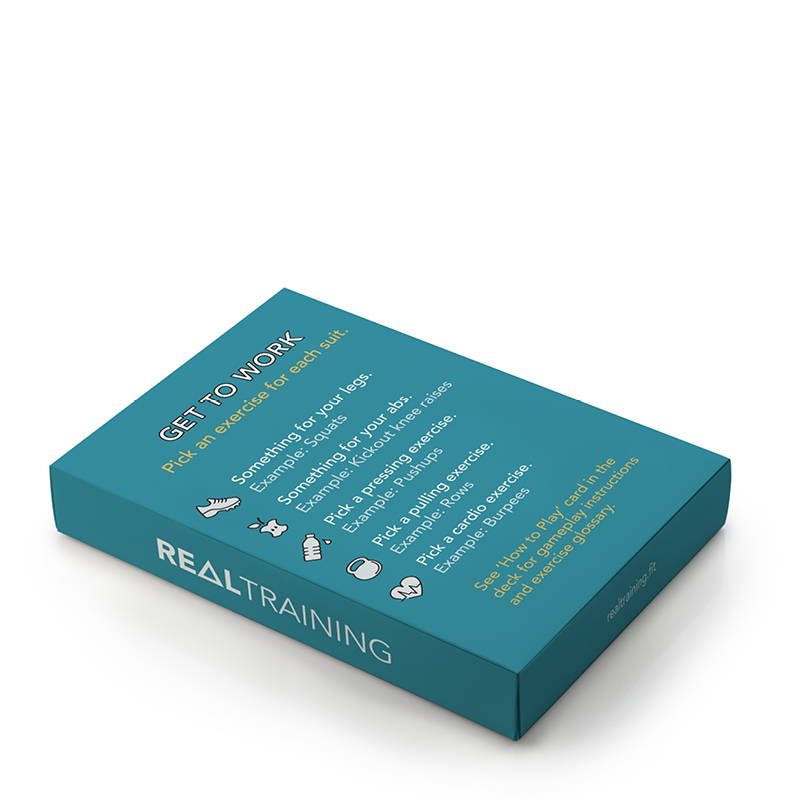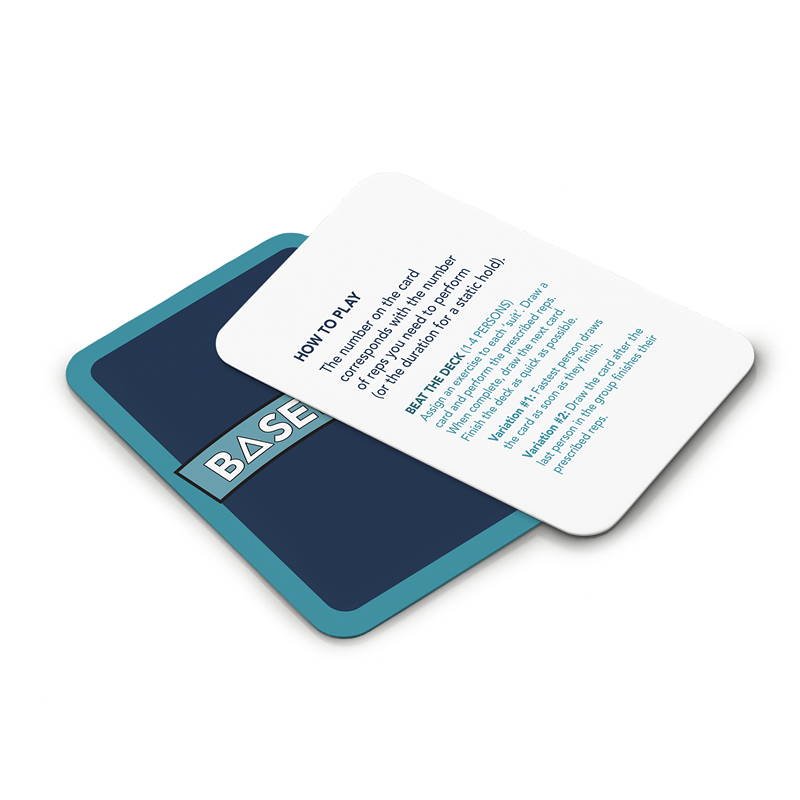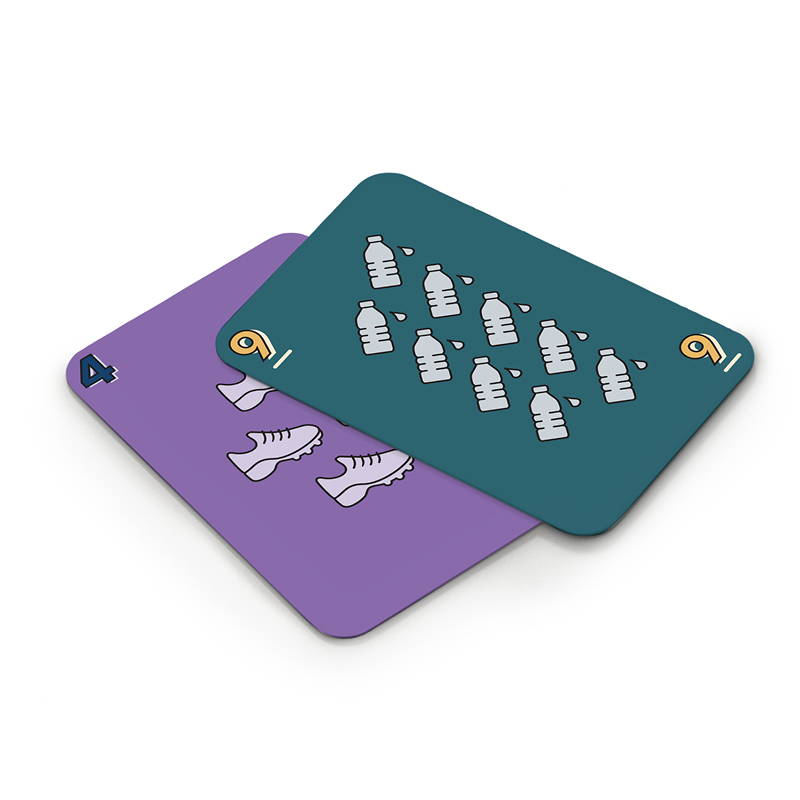 Ever get sick of performing the same workout?
Not enough time to fit a full-body workout in your busy schedule?
The BaseBurn Playing Cards features 5 suits, each corresponding to a different exercise; lower body, upper body press, upper body pull, core and cardio. The number on each card (2-12) represents the number of reps you need to perform. That's 84 reps of each exercise, totalling 504 reps every workout!
A new workout every workout.
Shuffle the deck, draw the cards at random and try and complete the deck in the fastest time.
How to Play:
Use the Exercise Glossary to designate an exercise for each suit
Shuffle the deck and place the cards face down
Draw the top card and perform the number of reps on that card
Draw the next card AFTER you have completed the designated reps on the drawn card
Repeat until you have completed the deck
Suitable for 1-4 persons
The BaseBurn Deck of Cards has 68 cards total. Here's what you get:
5 different suits; upper body pressing, upper body pulling, lower body, cardio and core
11 cards per suit; numbers 2-12
How to Play Card: 3 different games for 1-4 persons
Exercise Glossary Card: a list of different exercises you can perform for each suit